The fees for our Holiday Nanny and Babysitter Service are an Hourly Fee of $ 6.50 per hour of service and a Transport Fee to cover the transportation expenses of the nanny .
We deliver service in the following areas:
Standard service area. Minimum invoiced is 4 hours per day. Transport Fee is $ 3.00 per session.
Standard Plus service area. Minimum invoiced is 4 hours. Transport Fee is $ 4.50 per session.
Extended service area. Minimum invoiced is 8 hours. Transport Fee is $ 4.50 per session.
Undefined service area. Minimum 2 days. Live-in service only. If you are staying on one of the small islands you need to pay for the boat fare.
Click here to view a of map Bali with areas.
So, for a full 8-hours single session of service within our Standard Service Area you'll pay $ 55.00.
The fee for a nanny on 24/7 (live-in) basis is $ 90.00 per day of service.
Base Prices are in Australian Dollars and fixed. Prices in other currencies on this page are derived from the base prices using the foreign currency exchange rates from The European Central Bank. They vary daily and are for informational purpose only. Prices in blue are Indonesian Rupiah.
Your quotation and final invoice are calculated in Australian Dollars, but you can also pay in US Dollars.
Fees mentioned are per nanny. No extra charges per child.
You will need to pay a deposit to secure your booking. If you use less service than the deposit allows for then you are eligible for a refund. Other than with most agencies we will never forfeit your deposit.
Quotation
Click on the button below to obtain an online quotation for our Holiday Nanny Services and to view the nannies that are available for your holiday. You can book by paying a deposit. Your booking will be instantly confirmed.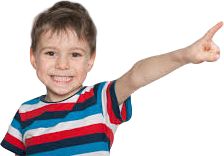 Why Book With Us?

Since 2008 15 years of delivering Holiday Nanny Services in Bali
Our mission (read above)
Western Management
English speaking staff and nannies
We have the best nannies in the Bali childcare industry
Very flexible working hours. The nanny works when you need her.
2700+ Bookings Serviced since 2010
210+ Testimonials !
No forfeit of deposit. Pay only for service delivered
Short notice bookings possible
Fixed prices
Online booking with instant confirmation
Our nannies are trained in First Aid and CPR at BIMC Bali