Select your requirements using the form below and click "Submit". Your quotation will appear on the next page.
On this form you can fill in your requirements for your entire holiday in one service item, or, if you wish, for every specific day of your holiday by adding a service item for each day/period.
You may want to keep it simple though. Most bookings will fit in one or two service items. You will most likely use more or less service than quoted anyway in the end, flexible as our services are.
The form automatically decides how many nannies are needed to care for your children. For the safety of your children it is important that the nanny can give each child enough attention to be able to keep them out of harms way. One nanny handles 2 children, of which only 1 child below the age of 36 months. Only when all children are indoors and in the same room, or when a parent is around to supervise she will handle a third child of 36 months or older.
Please select the place where you will be staying. If you plan to stay in different places then make a service item for each place.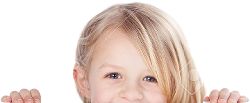 Don't like this form? Tell us what your requirements are and we will send you a quotation. Click here.